PE Systems
PE Systems, established in 1984, provides analyzer products and services to many different industries as a manufacturer's representative and distributor.
We offer turnkey analyzer systems (CEMS or process analyzer systems), stand-alone analyzers, sample systems, engineering services and Data Acquisition and/or Process Control (DAS or SCADA).
PE Systems is a preferred Siemens' partner for the best gas analyzers in the industry. Solutions include the ULTRAMAT 23 analyzer for measuring CO, NO, SO
2
and O
2
in the exhaust gases of power plants with gas, oil or coal firing. The Series 6 analyzers – ULTRAMAT 6, OXYMAT 6, FIDAMAT 6 and LDS 6 – are also approved analyzers, and can be used in waste incinerator power plants. These analyzers can be used to measure CO, NO, SO
2
, O
2
, NH
3
, HCl and hydrocarbons. The NH3 TDL analyzer is "the best" in the industry for stack and process measurements. Contact us for more.

A full line of on-line Physical Properties analyzers for gasoline and diesel blending, jet fuel and distillation tower cuts (among other applications) are available through Bartec Benke.

PE Systems offers the ONLY stack moisture analyzer with auto-calibration on the market, providing more accurate data than the traditional wet/dry O2 method for calculating moisture. Please contact us through the website link for more information.


Perma Pure Baldwin offers permeation dryers to remove water in the vapor phase without the loss of desired analytes. Traditional thermo-electric chillers are also offered.
The Watson XRF by Tribogenics for Positive Material Identification for Machine Shops, Metal Distribution, Aerospace, and others.
Originally designed for industry to assist measurement of greenhouse gas emissions, further refinements have proven the OSI Optical Flow Meter use in process control, flare stack monitoring, tunnel vents, combustion control - and more. OFS-2000 series sensors meet EPA 40 Parts 60 & 75 and are in service in power plants, mines, refineries, and incinerators.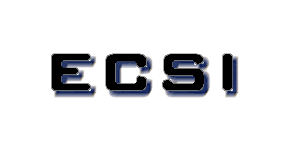 ECSI for Regulatory Data Acquisition Systems (DAS) complying with EPA Part 60, Part 75, AQMD RECLAIM, and SCADA systems.

Manufacturer of mass spectrometers, gas and liquid analyzers located in
the Los Angeles area bringing decades of analytical experience. Using several sensing technologies combined with a robust, elegant and easy-to-maintain form factor, Process Analytics meets the requirements of industries worldwide.
To find out more about the services and products offered by PE Systems use the navigation above.